DJ Workshop with Mark XTC & Paul Taylor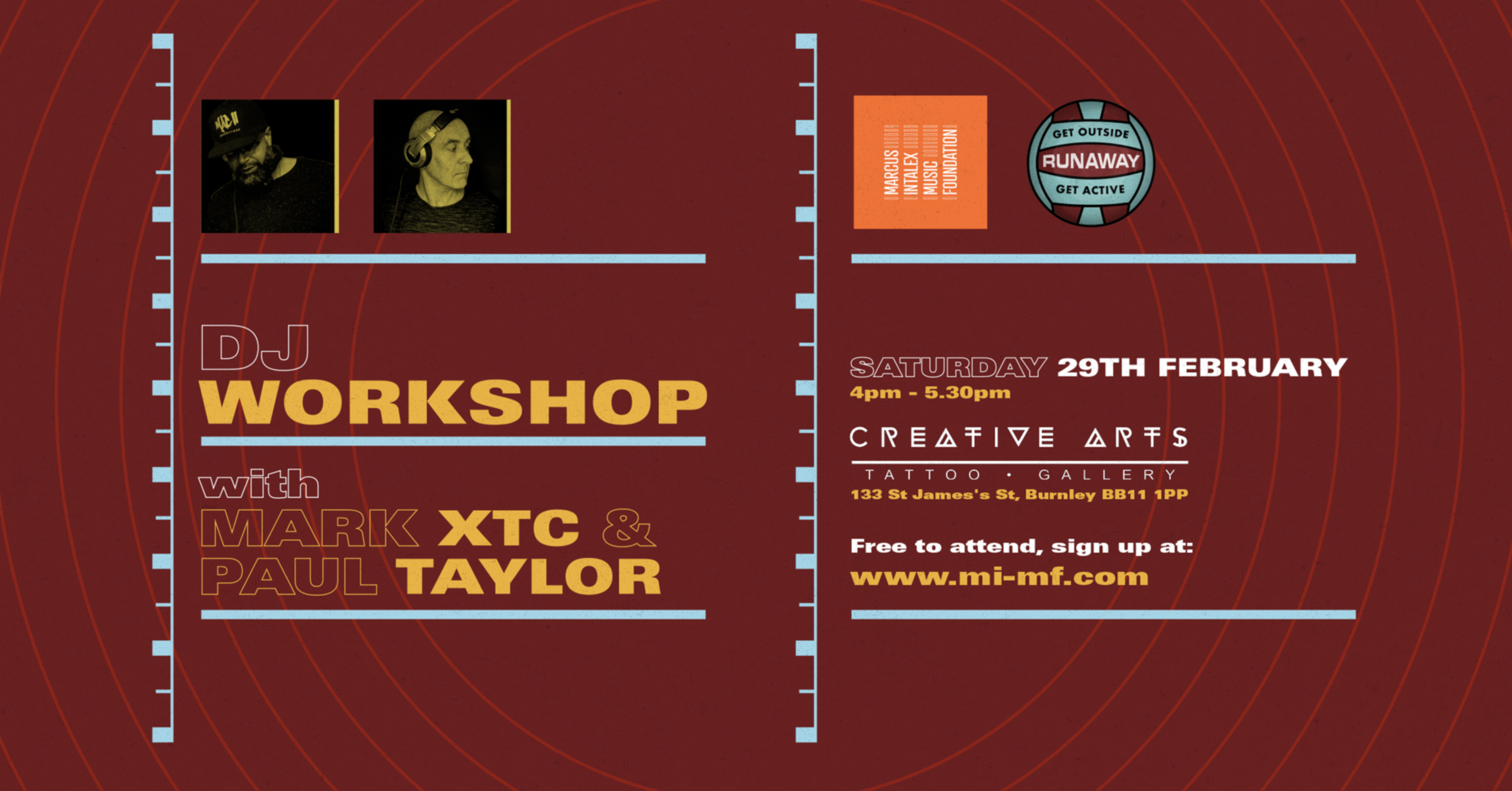 On Saturday the 29th of February, the Marcus Intalex Music Foundation will be hosting a free to attend DJ workshop led by DJs Mark XTC and Paul Taylor, friends of Marcus Intalex and pillars of the legendary Burnley club, Angels.
This workshop will be the first of its kind in Burnley, Marcus' home town, and will see both Mark and Paul share their invaluable tips on mixing, scratching, music selection, audio management, along with some other essential DJ skills.
The event will be held at The Gallery, St James Street, Burnley. The Gallery is an new art space and music venue that is growing a community of local creatives and instigating collaboration.
MIMF will select 15 budding DJs to take place in this exclusive, one-off workshop.
To be in with a chance of attending, simply fill out the form below:
Please note this workshop is for ages 18 years +
Good luck!