MIMF x Metalheadz 'The Chosen' 48HR Remix Workshop with Nymfo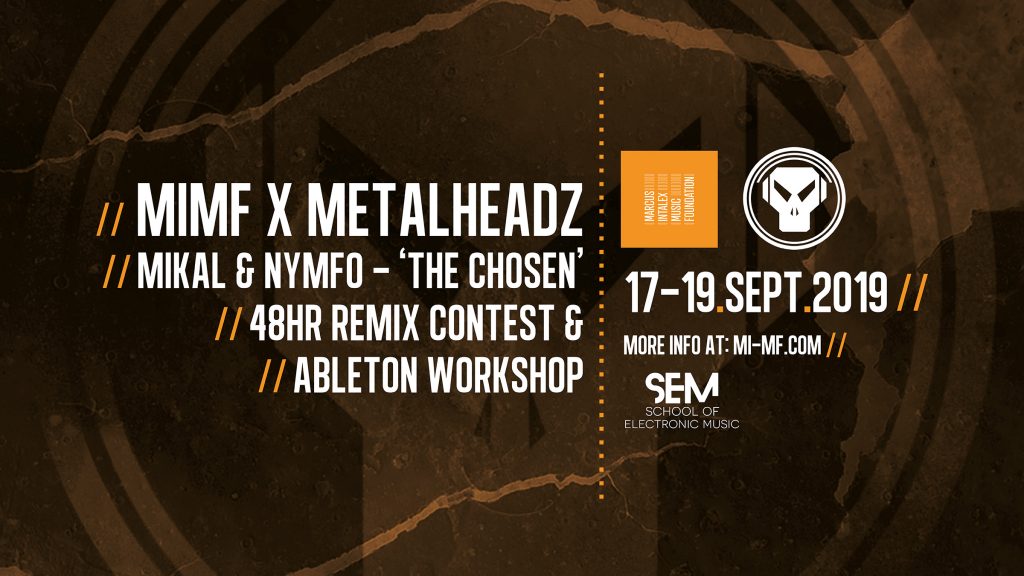 This year represents a significant milestone in UK dance music for Goldie and his iconic Metalheadz records. Here's a chance for you to be a part of that history as we celebrate 25 years strong of one of the most influential labels in drum and bass.
Ahead of our Foundation event on Friday 27th September featured Metalheadz artist Nymfo and Mikal offer an extra special opportunity to remix their track 'The Chosen' from Mikal's Metalheadz EP 'Where They At', with the added bonus to join Nymfo for a special feedback and production workshop in association with Ableton.
Selected stems from 'The Chosen' as well as an optional Ableton project file will be hosted online for 48hrs.
You will be given this timeframe to submit your version of a remix!
MIMF, Nymfo and Metalheadz will then select our favourite 15 entries, and those chosen will take part in a constructive feedback workshop at SEM Manchester with the artist and Ableton on the same day of our Goldie & 25 Years Of Metalheadz programme in Manchester.
Download the stems here
Download Ableton project file here
Submit your track here
Good luck!
//////////////////////////